ASPIRIN OPENING WELCOME YOU LOVE ALL!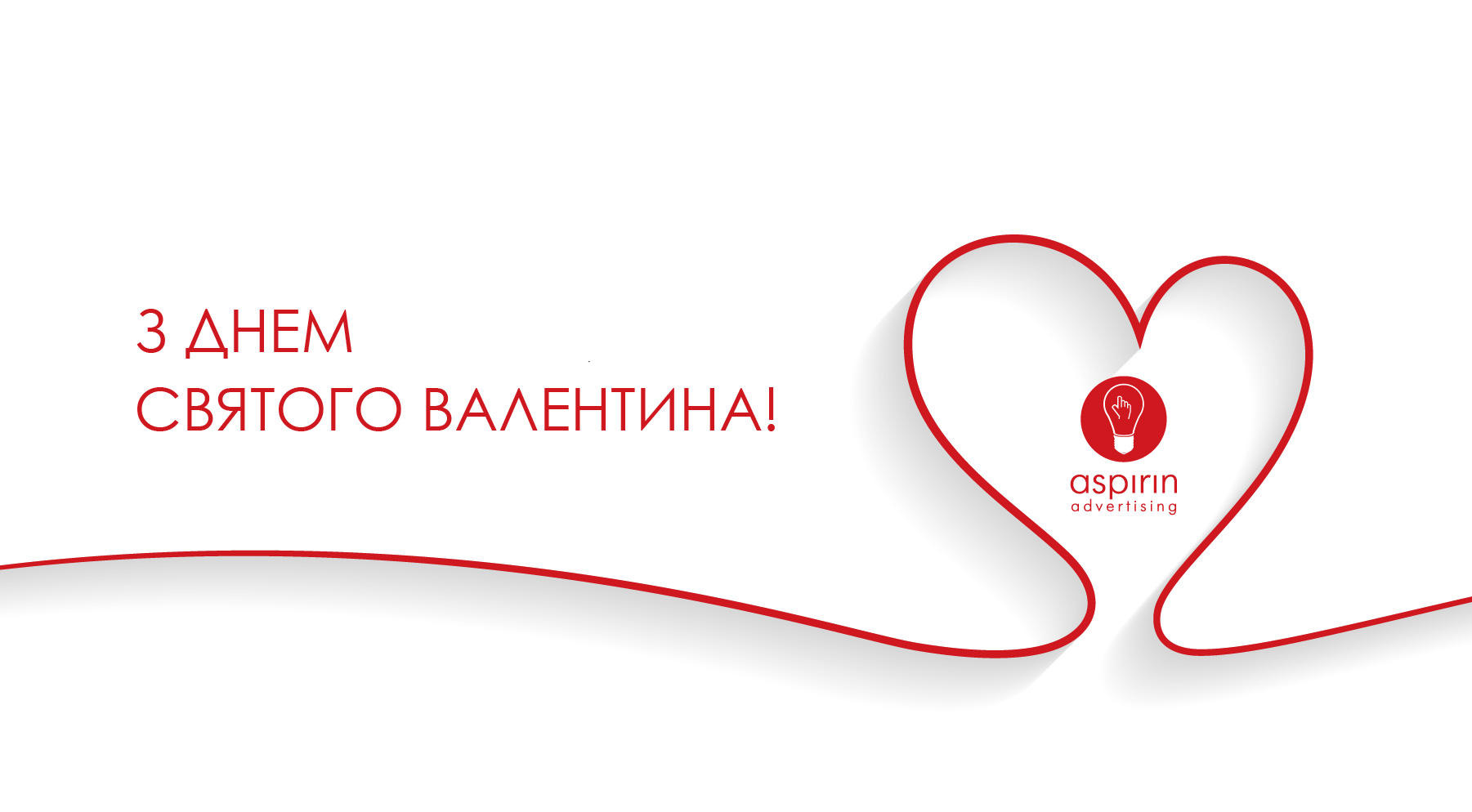 Everyone knows that February 14 is World Valentine's Day. This holiday, like other holidays, is shrouded in mysteries and legends. It is not on official calendars. It has no deep religious basis, but is associated with a touching legend of love.
It is thought that only love and love make us human beings - capable of empathizing and living in the heart.
The heart of the Aspirin Advertising team congratulates you on Valentine's Day, Valentine's Day, which will add some inspiration to your life.
With love, Aspirin Advertising ♥