ASPIRIN ADVERTISING DEVELOPED WHITE GYPS TRADEMARK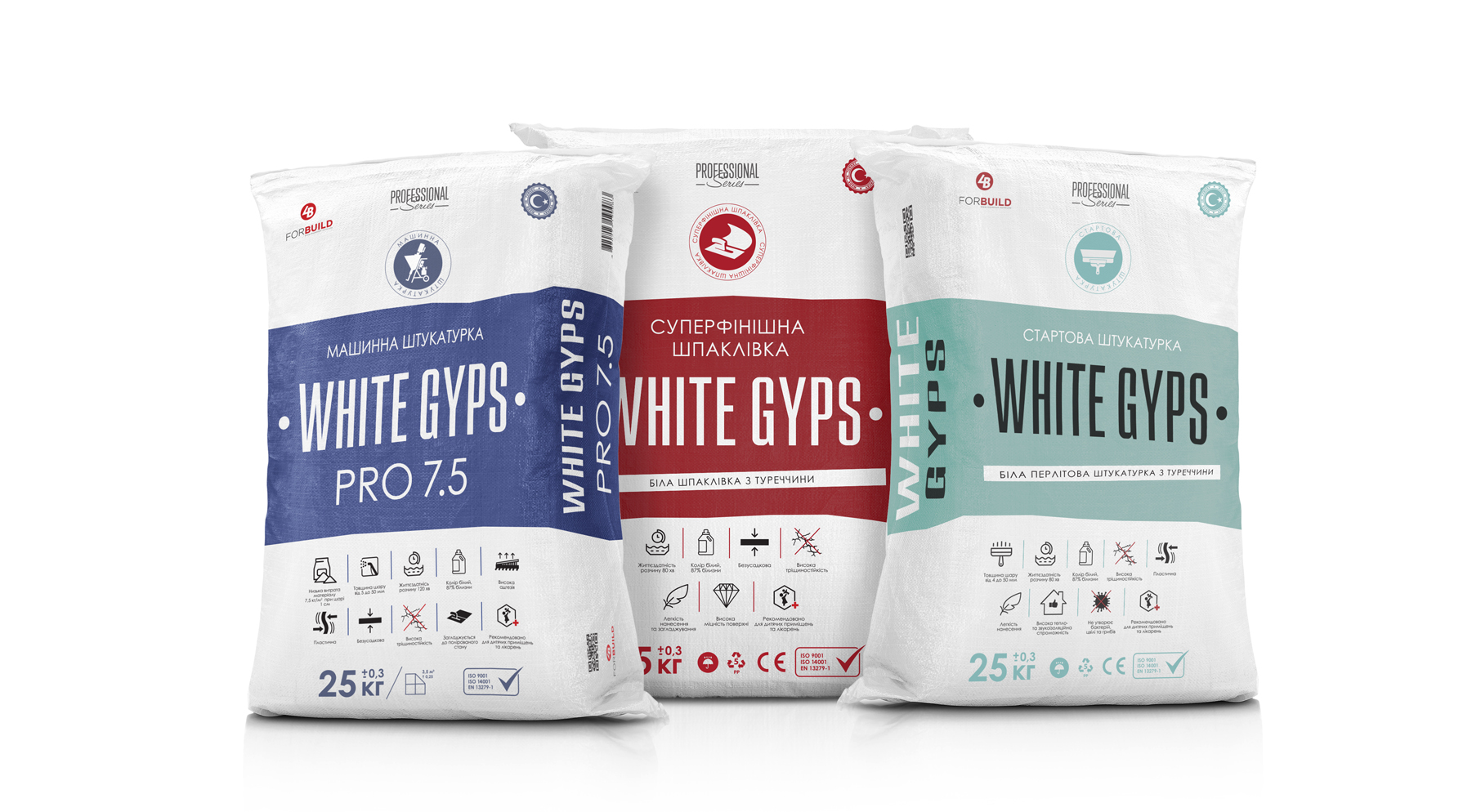 Creative advertising agency Aspirin Advertising has created a new brand - WHITE GYPS.
WHITE GYPS is a new high-quality line of machine and starting plaster, as well as super-finishing putty.
Advanced and the latest technologies are used for the production of WHITE GYPS.
WHITE GYPS forms a light gloss on the surface, which does not require finishing putty, and has fire-retardant properties and a noticeable sound-absorbing effect. With WHITE GYPS you will be able to correct defects, repair cracks, implement creative ideas in surface treatment to create a comfortable interior space for work and life.
The agency has developed an individual packaging design for plaster and putty, which has no similar examples on the Ukrainian market.
The new packaging design can be viewed in the portfolio of works on the website Aspirin Advertising: http://www.aspirin-adv.com.ua/mainportfolio/